No Errors Baseball & Softball Equipment
Looking to protect and increase the longevity of your baseball gear? In that case, No Errors has the bags and care kits that are perfect for taking care of your baseball and softball equipment.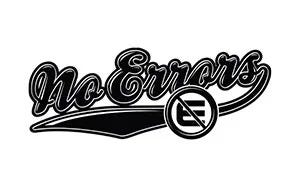 No Errors Baseball & Softball Equipment
Baseball and softball players can preserve their gloves for longevity and performance with a No Errors glove care kit. These kits include everything you need to take care of your glove – including a form, glove conditioner, and more. Kits are available for baseball and softball, and options are tailored to infield, outfield, first base, and catcher's gloves.
No Errors equipment bags are designed to store baseball and softball gear conveniently and securely for transit to and from the ballpark. Bags come in several designs and colors, and there are options for fielders, catchers, and coaches.
No Errors focuses on keeping your gear in top shape and stored correctly. Check out the latest releases by No Errors if you need glove care kits or a new gear bag.
Learn More About No Errors
To learn more about No Errors baseball and softball gear, check out their entire selection of quality products.
Learn More About No Errors
Just as players rely on their bats, gloves, and uniforms, coaches need the right equipment to excel in their roles.