Podcasts have been growing in popularity recently and continue to grow as more and more groups form to record and produce a podcast with their desired subject matter. When it comes to baseball podcasts, they can be a great source for information regarding baseball equipment, news from around the MLB, fantasy baseball tips, and more. In this article, we will take a look at some of the best baseball podcasts and briefly describe what you can expect from each one. Enjoy!
REMINDER: We have our very own podcast! New episodes will be coming out once a month. We will review new products, discuss things going on around the MLB, and have guests from around the baseball community on for interviews. Subscribe to the Mon(k)eyball podcast anywhere you get your podcasts! Listen Here
The Top 10 Baseball Podcasts (Overall)
What allows a podcast to make a top 10 list? Listeners expect the most in-depth insights into the MLB and all things baseball. This includes interviews with top players and coaches, coverage of breaking news happening around the league, and more. Keeping those key points in mind, we have listed out what we believe to be the top 10 baseball podcasts (overall) below!
1. Baseball Tonight with Buster Olney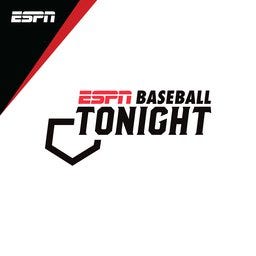 The Baseball Tonight Podcast is led by ESPN MLB Insider Buster Olney and frequently includes top baseball analysts as guests. If you're looking for some of the most detailed insights and information regarding all things MLB, this podcast is perfect for you. Interviews with players and coaches from around the league give you an inside look at the MLB that you can't get from just watching a game.
2. MLBN Intentional Talk: Caught Listening
If you enjoy MLB Network's Intentional Talk with Chris Rose and Kevin Millar, then definitely check out the Caught Listening podcast. It is a great continuation of the show and will include additional interviews, MLB discussion and lots more! You can expect in-depth baseball insights from the hosts and guests include top players and coaches in the MLB.
3. The Ringer MLB Show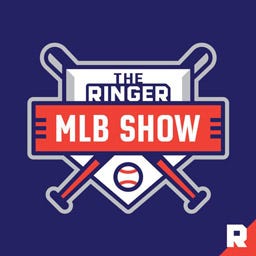 Consistent uploads and a rotating cast comprised of Ringer Staff members make this podcast brand new experience with each episode. You can expect baseball stories, interviews with players and members of the media and insiders from the dugout to the front office.
4. Baseball America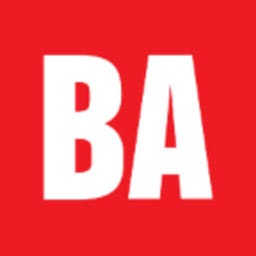 The Baseball America podcast delivers baseball news you won't find anywhere else. Covering baseball with a focus on player development, the staff of Baseball America delivers their take on all things going on in the baseball world in their weekly episodes. Through their unparalleled college and high school coverage, they analyze the game from the majors and minors, with an emphasis on prospects.
5. Baseball & Chill
MLB Network analysts Scott Braun and Kelly Nash cover all the big storylines and trending topics on and off of the diamond on their weekly episodes. Listen in for player interviews, game coverage and an inside look into the life of professional baseball correspondents as they chill and talk some baseball.
6. Starting 9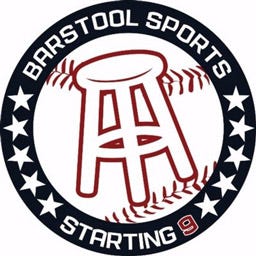 Hosted by former MLB player Dallas Braden and Barstool Sports Blogger Jared, Barstool Sports presents the Starting 9 podcast, a podcast for fans of America's greatest pastime who want hosts willing to give their true opinions on all things going on in baseball. Listen in for interviews with top players in the league, reports on breaking news and an overall fun baseball podcast listening experience.
7. Statcast Podcast
Statcast has revolutionized baseball analytics, and now they're giving you an inside look at baseball that you won't find anywhere else. Hosts Mike Petriello, Matt Meyers will have special guests to discuss what this groundbreaking technology is teaching everyone about the game of baseball.
8. Effectively Wild: A FanGraphs Baseball Podcast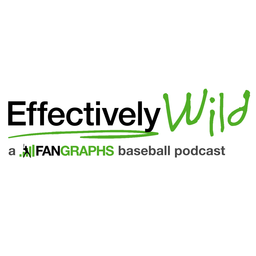 Do you enjoy baseball statistics and analytics? Tune into the Effectively Wild podcast, presented by FanGraphs, daily for in-depth information on baseball statistics of players, teams and more. This pod features special guests including baseballs top analysts and covers breaking topics and stories surrounding the game of baseball.
9. Morning Lineup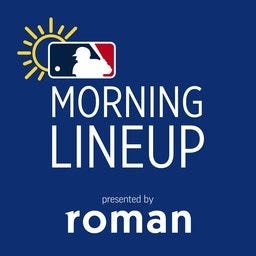 Hosted by MLB.com's Anthony Castrovince and Richard Justice, the Morning Lineup Podcast allows you to stay in the know about the latest trending topics around Major League Baseball and the sports world in general. You can expect discussions including trade talks, breaking stories and more.
10. Sully Baseball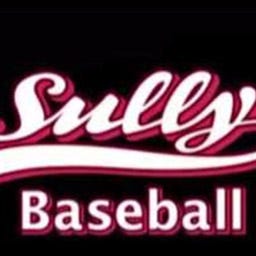 Comedian and TV producer Paul Francis Sullivan posts this original baseball podcast every single day. Throughout the entirety of the season, playoffs and off season, Sully makes his observations, voices his opinions and brings on guests like former major league players and others around the baseball community. Tune in for well informed, funny and passionate baseball talk every day.
The Best MLB Baseball Podcasts
MLB podcasts discuss all things Major League Baseball. This includes trade rumors, breaking news, standings, predictions and more. These top MLB podcasts also feature interviews with top players and analysts, as well as detailed insights and information regarding things going on around the league. Below are what we believe to be the top MLB baseball podcasts available!
1. MLB Trade Rumors Podcast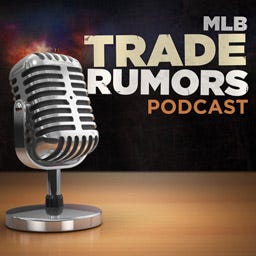 Are you constantly looking for trade rumors around the MLB? Look no further! The MLB Trade Rumors Podcast focuses on just that. MLB.com staff writer Jeff Todd covers the latest news and rumors when it comes to trades in baseball. You can expect in-depth analysis and interviews with special guests including players and analysts.
2. MLB Pipeline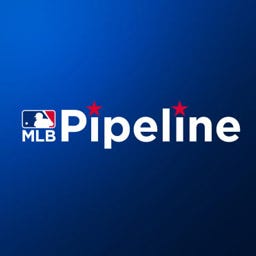 MLB analysts Jim Callis and Jonathan Mayo will take you through the unfolding stories & breaking news in Minor League Baseball. With a focus on top prospects, scouting executives and farm directors, the MLB Pipeline Podcast is full of exclusive coverage of the minor leagues that you won't find anywhere else.
3. Talkin' Baseball (MLB Podcast)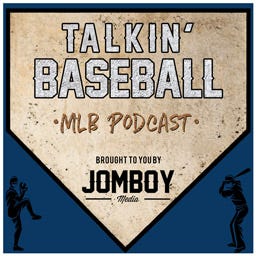 From the podcaster/YouTuber who basically broke the internet with his videos surrounding the Astros trash can cheating scandal, the Talkin' Baseball Podcast breaks down and recaps all things happening in baseball. New episodes drop every Monday and Friday, so tune in for a fun, well-informed baseball discussion.
The Best Fantasy Baseball Podcasts
Do you play fantasy baseball? Are you always on the lookout for tips when it comes to drafting players or making trades as the season progresses? Look no further, below are some of the top fantasy baseball focused podcasts out there!
1. Fantasy Focus Baseball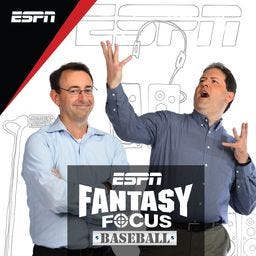 Join ESPN fantasy baseball experts Eric Karabell and Tristan Cockroft for in-depth analysis on all things fantasy baseball. They provide you with drafting strategies, game overviews and breaking injury reports. Look no further than the Fantasy Focus Baseball Podcast for all your fantasy baseball needs.
2. FantasyPros Baseball Podcast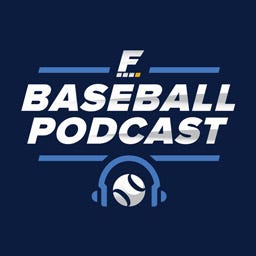 FantasyPros Baseball Podcast provides you with hard-hitting baseball analysis while keeping you fully entertained. Get the tips and tricks needed to win your league from a trusted network of 100+ fantasy baseball experts and correspondents. Listen in and find out which players to draft, pick up and start while receiving analysis of the latest news from around the MLB.
3. The Fantasy Insiders Show w/ Joel Henard Powered by FightingChanceFantasy.com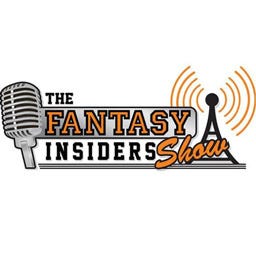 Fantasy Insiders Show Podcast Host Joel Henard sits down with co-hosts Mike Hilbig and Nick Gwinn to provide you with up to date news and notes from around the baseball and fantasy baseball world. You can expect expert advice on all things fantasy baseball including trading tactics, drafting tips and injury reports on players.
The Best Baseball Card Podcasts
If you love collecting baseball cards, these podcasts are perfect for you! These podcasts include tips and tricks to baseball card collecting, stories of obtaining rare cards, and more! Whether you want to reminisce on your days of collecting cards, or just enjoy listening to collectors discuss baseball cards, give these baseball card podcasts a listen!
1. Confessions of A Baseball Card Addict
On this baseball podcast, "Tan Man Baseball Fan" speaks upon and discusses baseball cards during all of his episodes. Confessions of a baseball card addict is the perfect podcast for anyone who likes trading or collecting baseball cards or wants to hear some of the history of baseball cards or new information in that realm.
2. Baseball Cards Daily
Are you new to collecting baseball cards? Have you been collecting for years? No matter the level of collector you are, the Baseball Cards Daily podcast is a great listen. Hosted by Chris Steuber, this podcast helps the beginner up to the avid collector and investor with identifying the best players and cards to pick up and invest in to grow your collection.
3. Mojobreak Sports Card Show
The Mojobreakers Podcast talks about everything to do with the hobby of collecting sports cards. You can expect the latest news on upcoming card releases, hot prospects in the sport, buy sell hold, and the guys behind the production of the sports cards. This podcast covers all sports, so if you enjoy collecting sports cards in general, this podcast will be perfect for you.
The Best ESPN Baseball Podcasts
Like the top MLB podcasts listed previously, the top ESPN podcasts will include some of the most in-depth discussion on all things baseball that you can come across. These podcasts include hosts and guests that are some of baseball's top analysts. You'll find interviews with top players and coaches, and highly detailed discussion on hot topics surrounding the MLB.
1. Baseball Tonight with Buster Olney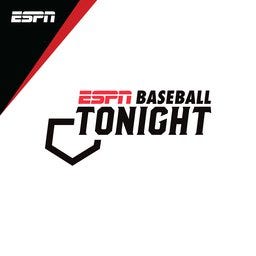 Again, we see The Baseball Tonight Podcast taking the number one spot of a different category. This podcast is led by ESPN MLB Insider Buster Olney and frequently includes top baseball analysts as guests. If you're looking for some of the most detailed insights and information regarding all things MLB, this podcast is perfect for you. Interviews with players and coaches from around the league give you an inside look at the MLB that you can't get from just watching a game.
2. ESPN: Behind the Dish with Keith Law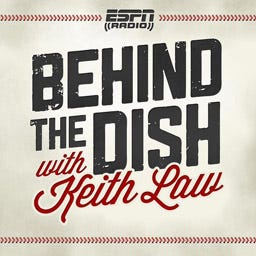 Join ESPN Radio analyst Keith Law as he delivers an insider's perspective on the game of baseball. You can expect interviews with guests ranging from the front office of MLB teams to baseball writers and bloggers from across the country.
3. Baseball Today Podcast
The Baseball Today podcast is the most comprehensive Fantasy Baseball Podcasts out there today. The hosts are dedicated to helping you win your fantasy baseball league while also keeping you entertained. Listen in daily to find out which players to add, drop, start and sit while getting some of the best fantasy baseball advice available.