Who doesn't love a good baseball movie? If you are as big of a baseball movie fan as we are, you are sure to enjoy this list of what we believe to be the top 30 baseball movies ever made! We believe a great baseball movie has to have a good, entertaining story, and of course, some great baseball action! We made sure to keep this idea in mind while creating the list you will find below. When you may not be able to grab your baseball equipment and go play ball yourself, checking out a good baseball movie is always a solid way to pass the time! Enjoy!
1. Bull Durham
Overview
Bull Durham stars Kevin Costner as "Crash" Davis, a veteran catcher who is brought in to teach rookie pitcher Ebby Calvin "Nuke" LaLoosh about the game to prepare for reaching and playing in the major leagues. Throughout the movie, baseball groupie Annie Savoy romances Nuke but finds herself increasingly attracted to Crash.
Why We Love It
This movie is an extremely humorous yet intelligent sports comedy-drama that has been considered by many to be one of the best sports movies ever made. And, we couldn't agree more. With a combination of hilarious scenes, and heartbreaking ones, this move is the complete package when it comes to a sports movie!
Special Award
#1 Sports Movie of All Time – Sports Illustrated
Starring
Kevin Costner
Susan Sarandon
Tim Robbins
2. Moneyball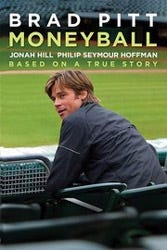 Overview
Moneyball is based on Michael Lewis's 2003 nonfiction book of the same name, an account of the Oakland Athletics baseball team's 2002 season and their general manager Billy Beane's attempts to assemble a competitive team. The story highlights the struggles and successes of trying to build a team of undervalued talent by taking a sophisticated sabermetric approach to scouting and analyzing players.
Why We Love It
If you love everything about the game of baseball, you will absolutely love this movie. We love how it gives you an inside look to a side of baseball that many people never see or think about; developing a team around analytics and not player talent. We believe after seeing this movie, you will consider it to be one of the better baseball movies of all time.
Special Award
Best Baseball Movie for All Audiences
Starring
Brad Pitt
Jonah Hill
Phillip Seymour Hoffman
3. Field of Dreams
Overview
When farmer Ray Kinsella hears a voice in his cornfield saying, "If you build it, he will come," he becomes convinced that he is supposed to build a baseball diamond in the cornfield of his Iowa farm. As he builds the field, he is met by several other messages from the disembodied voice. He then realizes that this field will give a second chance to people and old-time ballplayers who have made valuable sacrifices in their lives.
Why We Love It
Field of Dreams is a delightfully imaginative, perfectly executed baseball movie. We loved the in-depth storyline that felt somewhat like a "ghost story". It allows you to get very involved with every character's story, and makes you want to go visit the Field of Dreams once the movie is over.
Special Award
Best Classic Baseball Movie
Starring
Kevin Costner
James Earl Jones
Ray Liotta
4. The Sandlot
Overview
The Sandlot is an American coming-of-age comedy film co-written, directed, and narrated by David Mickey Evans which tells the story of a group of young baseball players during the summer of 1962. Together they go on a series of funny and touching adventures but run into trouble when one of them borrows a ball signed by Babe Ruth from his stepdad that gets hit over a fence that is patrolled by a big, scary dog nicknamed "The Beast."
Why We Love It
"You're killin' me, Smalls!" This nostalgia-filled baseball movie took us back to our summers on the baseball field with our friends growing up. It has the perfect amount of baseball, baseball history, and all-around kid fun that is friendly for the whole family.
Special Award
Starring
Tom Guiry
Mike Vitar
Patrick Renna
Chauncey Leopardi
5. The Bad News Bears
Overview
Hard-drinking, ex-minor-league hopeful Morris Buttermaker grumpily agrees to coach a Little League team at the behest of lawyer-councilman Bob Whitewood, who has a vendetta against the league for excluding his marginally talented son from play. After failing with his new team of misfits, Buttermaker enlists feisty and gifted pitcher Amanda Whurlitzer to lead the charge.
Why We Love It
While this movie may be centered around a little league team, it is full of adult humor. We loved the fact that this movie wasn't just a sports movie; it involved an amazingly satisfying combination of sports inspiration and witty humor.
Special Award
Best Little League Baseball Movie
Starring
Walter Matthau
Tatum O'Neal
Vic Morrow
6. 42
Overview
In 1946, Branch Rickey, legendary manager of the Brooklyn Dodgers, defies major league baseball's notorious color barrier by signing Jackie Robinson to the team. Facing open racism from all sides, Robinson demonstrates true courage and admirable restraint by not reacting in kind and lets his undeniable talent silence the critics for him.
Why We Love It
42 explains, beautifully, how and why Jackie Robinson became an American hero, with extraordinary baseball prowess perhaps taking a backseat to the rest of his many accomplishments.
Special Award
Most Inspirational Baseball Movie
Starring
Chadwick Boseman
Harrison Ford
Nicole Beharie
Christopher Meloni
7. Major League
Overview
The new owner of the Cleveland Indians, former showgirl Rachel Phelps, has a sweetheart deal to move the team to Miami. Phelps hires the most incompetent players available, including near-blind pitcher Rick Vaughn and injury-prone catcher Jake Taylor. But her villainous tactics accidentally foster a can-do team spirit, turning the Indians into potential winners.
Why We Love It
If you've ever been any degree of a baseball fan, Major League will further enhance your appreciation for the grind it takes to make it as a professional baseball player. In our opinion, this movie is one of the funniest and definitely most enjoyable baseball themed movies of all time. A truly enjoyable and inspirational journey of a struggling baseball team, the Cleveland Indians.
Special Award
Starring
Tom Berenger
Charlie Sheen
Corbin Bernsen
Margaret Whitton
8. Fever Pitch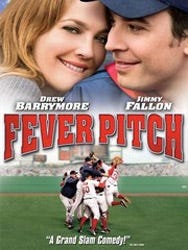 Overview
When Ben Wrightman, a young teacher, begins dating pretty businesswoman Lindsey Meeks, the two don't seem to have a lot of the same interests, but they fall in love, regardless. Their romance goes well until baseball season begins, and Lindsey soon realizes that Ben is completely obsessed with the Boston Red Sox.
Why We Love It
Fever Pitch is an all-around good movie and one of our favorite baseball related romantic sports comedies. This is truly a movie for both guys and gals. A love interest intertwined with an overly obsessed Red Sox fan. A well-told, fun story that we could watch over and over again.
Special Award
Starring
Drew Barrymore
Jimmy Fallon
9. 61*
Overview
Aiming for one of the most famed records in sports history, a pair of very different baseball players hit home runs at an impressive rate. Roger Maris, a reserved sort, is much less popular than his hard-partying New York Yankee teammate Mickey Mantle, the player who many observers think will be the one to challenge Babe Ruth's record of 60 home runs in one season.
Why We Love It
Being that we are, of course, huge baseball fans that were born much later than the 1961 Home run race, 61* was a real joy of a viewing experience. Not only is it a fascinating look at what it's like playing baseball every day for a long, grueling 162 game season, but it provided perspective on the interesting relationship that players have with fans and each other.
Special Award
Best Movie for Huge Baseball Fans
Starring
10. A League of Their Own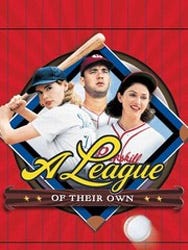 Overview
As America's stock of athletic young men is depleted during World War II, a professional all-female baseball league springs up in the Midwest, funded by publicity-hungry candy maker Walter Harvey. Madonna and Rosie O'Donnell co-star as two of the sisters' teammates.
Why We Love It
This is an overall great movie about teamwork and triumph within the game of baseball, and life in general. With the added twist of women struggling to prove themselves as athletes in the 1940's, this movie has the perfect amount of sports action, comedy and drama.
Special Award
Best Baseball Movie With a Twist
Starring
Tom Hanks
Geena Davis
Lori Petty
Madonna
11. The Rookie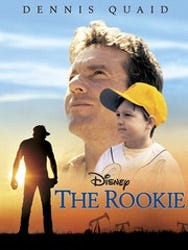 Overview
A true story about a coach who discovers that it's never too late for dreams to come true. Jim Morris never made it out of the minor leagues before a shoulder injury ended his pitching career twelve years ago. Now a married-with-children high-school chemistry teacher and baseball coach in Texas, Jim's team makes a deal with him: if they win the district championship, Jim will try out with a major-league organization.
Why We Love It
The Rookie is an inevitably predictable story about the dream of making it to the MLB. This movie is so pure, and Dennis Quaid is so good that most audiences will be happy, regardless of if you're a baseball fan or not.
Special Award
Best Movie About a Pitcher
Starring
Dennis Quaid
Rachel Griffiths
12. Sugar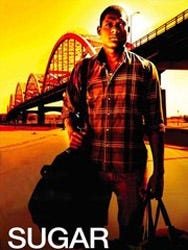 Overview
Like many young men in the Dominican Republic, 19-year-old Miguel "Sugar" Santos dreams of winning a slot on an American baseball team. Indeed, his talents as a pitcher eventually land him a slot on a single-A team in Iowa, but culture shock, racism and other curveballs threaten to turn Sugar's dream sour.
Why We Love It
Sugar is a moving and inspiring story that ably shows the hardships and relationships of Dominican baseball players. It is a great movie about baseball, the fractured American Dream, and the isolation that comes with immigration to a country that speaks another language.
Special Award
Best Baseball Movie About Controversy
Starring
Algenis Perez Soto
Alina Vargas
13. The Natural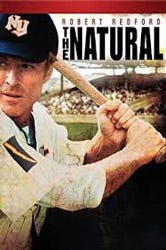 Overview
On the way to a tryout with the Chicago Cubs, young baseball phenom Roy Hobbs is shot by the unstable Harriet Bird. After 16 years, Hobbs returns to pro baseball as a rookie for the last-place New York Knights. Despite early arguments with his manager, Pop Fisher, Hobbs becomes one of the best players in the league, and the Knights start winning. But this upsets the Judge, their owner, who wants Hobbs to lose games, not win.
Why We Love It
The Natural knocks the cover off the ball! As high as the ratings are for this film, we feel it is highly underrated. Another movie that has that rare magic of combining story and image and music almost perfectly. If you care about cinematography and baseball, it's a must see.
Special Award
Most Underrated Baseball Movie
Starring
Robert Redford
Robert Duvall
14. The Pride of The Yankees
Overview
This moving biographical drama follows the life of revered baseball player Lou Gehrig. Championed by sportswriter Sam Blake, Gehrig eventually gets recruited by the New York Yankees, joining a team of heavy hitters that includes the legendary Babe Ruth. Gehrig is soon sidelined by a terrible illness that he bravely tries to battle.
Why We Love It
The Pride of the Yankees is an outstanding sports film based on the life of Lou Gehrig. This film is not only a baseball film, but a film about life and the joys and sadness that comes with it.
Special Award
Best Old Timer Baseball Movie
Starring
15. Eight Men Out
Overview
The Chicago White Sox, who are set to play the Cincinnati Reds in the World Series of 1919, are at odds with their team's owner, Charles Comiskey, who pays his players unsatisfactory wages despite the team's popularity. A group of professional gamblers offers the Sox's best athletes a fortune to throw the series, and the players agree. However, their reputations and careers are ruined when the dark secret, dubbed the "Black Sox Scandal," reaches the public consciousness.
Why We Love It
Eight Men Out is a great film for baseball fans of any degree! This movie perfectly describes the action of the 1919 thrown World Series. Also, there are some of the most realistic acting performances we have ever seen, especially in a sports movie. Even if I knew nothing about the aforementioned World Series, this movie portrays the story in such a way that is extremely easy to follow.
Special Award
Best Acting in a Baseball Movie
Starring
John Cusak
Charlie Sheen
D.B. Sweeney
16. For Love of the Game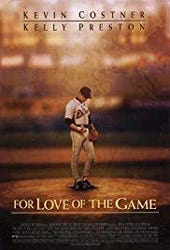 Overview
Forty-year-old pitcher Billy Chapel is practically a dinosaur by professional baseball standards, fast approaching the end of his career. But, as Chapel stands on the mound pitching the game of his life, his thoughts don't turn to his prized history in sports, but rather return again and again to his tumultuous relationship with Jane Aubrey, a single mom who has stood at his side through the good and the bad but is now on the verge of leaving him.
Why We Love It
For Love of the Game is an American classic. It is a family friendly movie that lovers of the game of baseball are sure to enjoy. It has the perfect mixture of romance and sports making it a great idea for a date night movie as well!
Special Award
American Classic Baseball Movie
Starring
Kevin Costner
Kelly Preston
John C. Reilly
17. Rookie of the Year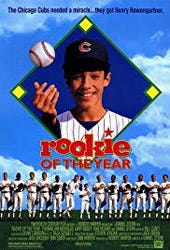 Overview
A freak accident causes 12-year-old Little League player Henry to become such a powerful and accurate pitcher that the Chicago Cubs sign the junior high student to a contract. Unprepared for such a high-pressure environment, Henry falters until aging fast-baller Chet Steadman takes him under his wing and teaches him how to play in the big leagues.
Why We Love It
This is a great movie for younger people and baseball fans. We loved the fantasy that comes with this movie, and how much fun (and nostalgia) comes with it. It has a great amount of family-friendly comedy, and baseball action!
Special Award
Best Movie for Younger Baseball Fans
Starring
Thomas Ian Nicholas
Gary Busey
Albert Hall
18. The Jackie Robinson Story
Overview
After a successful baseball career in college and as a coach in the military, Jackie Robinson (playing himself) attracts the attention of Major League Baseball's Branch Rickey. Rickey wants Robinson to play in the minor leagues, believing he can become the first player to break the color barrier and play in the majors. The only catch: He is forbidden from defending himself against racial bigotry.
Why We Love It
Another movie for baseball lovers, and a perfect movie to get motivated prior to the start of the season! Jackie plays himself, which just adds to the greatness of this movie. We thought it would be a fantastic way to introduce Jackie Robinson to the next generation of baseball players.
Special Award
Most Motivational Baseball Movie
Starring
Jackie Robinson
Ruby Dee
Minor Watson
19. Bang the Drum Slowly
Overview
When hotshot pitcher Henry Wiggen is signed to the New York Mammoths, his confident ways quickly win over his teammates. But when Henry discovers that the team's catcher, Bruce Pearson, has been hiding that he was recently diagnosed with a fatal form of cancer, the unlikely pair become close.
Why We Love It
This has been considered by some to be one of the best baseball movies ever made. While we found it didn't surpass other films in that regard, we greatly enjoyed the drama paired with the sports action in this movie. Definitely a solid watch!
Special Award
Starring
Michael Moriarty
Robert De Niro
Vincent Gardenia
20. Everyone's Hero
Overview
A boy comes to a turning point in his life when he faces a critical decision: should he take a chance and possibly become a hero, or should he play it safe? Though the odds are stacked against him, he begins a cross-country adventure to return Babe Ruth's baseball bat before the deciding game of the 1932 World Series.
Why We Love It
Everyone's Hero is a journey of friendship, decision making, and above all else, baseball. We love this movie because of the feel-good narrative that unfolds between the young baseball player and the friendship he gains between Babes Ruth's bat, Darlin' voiced by Whoopie Goldberg and the ball Screwie voiced by Rob Reiner.
Special Award
Most Feel-Good Baseball Movie
Starring
Jake T. Austin
Rob Reiner
Whoopi Goldberg
Robin Wiliams
21. The Life and Times of Hank Greenberg
Overview
The Life and Times of Hank Greenberg is a humorous and nostalgic documentary about an extraordinary baseball player who transcended religious prejudice to become an American icon. Detroit Tiger Hammerin Hank's accomplishments during the Golden Age of Baseball rivaled those of Babe Ruth and Lou Gehrig.
Why We Love It
The Life and Times of Hank Greenberg is a definite must watch movie for any baseball fan. This documentary features an impressive collection of old baseball footage as well as being very approachable, even for those of us who aren't steeped in knowledge of baseball lore.
Special Award
MUST WATCH Movie for Baseball Fans
Starring
Hank Greenberg
Ernie Harwell
22. Take Me Out to the Ball Game
Overview
Despite being key players for the Wolves, baseball players Dennis Ryan and Eddie O'Brien harbor a passion for vaudeville. When a local gambler puts a lot of money on the Wolves to lose a big game, he tries to win the bet by offering Eddie the lead role in a newly produced show.
Why We Love It
Take Me Out to the Ball Game is a nice little musical comedy baseball movie about two players dancing and singing their way around gamblers and the woman running their baseball club who they also fall in love with. And it is a pretty silly movie but loads of fun. There were not many baseball scenes but still was a pretty funny watch!
Special Award
Starring
23. Up for Grabs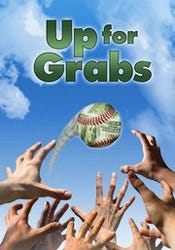 Overview
During the final leg of Major League Baseball's 2001 season, Giants batter Barry Bonds scores a historic 73rd home run at San Francisco's Pac Bell Park. Victorious in the ensuing scuffle for control of the record-breaking ball is spectator Patrick Hayashi -- a notion disputed by nearby Alex Popov, who claims Hayashi wrestled the ball from him.
Why We Love It
Whether you're a sports fan or not, this is a movie you can get fully immersed in. This documentary gets you involved with the case, and the characters as the case unfolds in front of you. It is an all-around wonderful story about greed in sports, and life in general.
Special Award
Most Immersive Baseball Movie
Starring
Alex Popov
Patrick Hayashi
24. Ballplayer: Pelotero
Overview
Two top Dominican baseball players face challenges as they try to make it to the Major Leagues. The challenges include the extremely fierce competition and corruption they face along the way.
Why We Love It
Ballplayer: Pelotero doesn't just showcase the unlikely dreams of two Dominican ball players. This movie shows how entire families across the small poor country of the Dominican Republic, have bet their happiness on how well their children swing a bat or throw a ball.
Special Award
Most Insightful Baseball Movie
Starring
John Leguizamo
Miguel Angel Sano
Juan Carlos Batista
25. Fear Strikes Out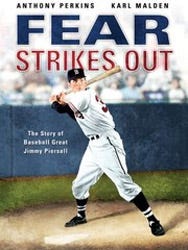 Overview
Ever since Jimmy Piersall was a boy, his baseball-obsessed father has pushed the sport on him. Trying to live vicariously through his son, the elder Piersall makes Jimmy eat, sleep and breathe baseball with destructive determination. After Jimmy suffers a breakdown, it is unclear whether he will ever be able to play the sport again.
Why We Love It
This movie provides a great insight into a rising star's mental illness stemmed from a father's constant dissatisfaction with his son's accomplishments. This is something that could hit home to many younger baseball players out there, so it is definitely a solid watch!
Special Award
Best Baseball Movie About Mental Illness
Starring
Anthony Perkins
Karl Malden
26. It Happens Every Spring
Overview
A college chemistry professor, Vernon Simpson, invents a substance that keeps insects away from wood. But after a baseball crashes through the window and gets coated in the fluid, Simpson discovers that the ball repels wood. To further his experiment, Simpson tries out as a pitcher with the St. Louis Cardinals and becomes a master of the screwball, propelling him into the spotlight as a star player, much to the confusion of his fiancée, Deborah.
Why We Love It
Such a solid movie as we get closer to the bottom of our list! So fun - especially if you enjoy old baseball movies; a little romance and fantasy. Afterall; Who wouldn't want to be a big-league pitcher with a magic potion that makes the ball jump over the bat?
Special Award
Most Magical Baseball Movie
Starring
Ray Milland
Jean Peters
Paul Douglas
27. The Phenom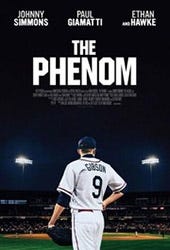 Overview
A Major League rookie pitcher loses control over his pitching and is sent down to the minor leagues, where he begins sessions with an unorthodox sports psychologist. In the process, hidden conflicts with his overbearing father are brought to light.
Why We Love It
This movie doesn't get is not perceived as well by audience reviewers as we believed it should be. "The Phenom" does a great job diving into the mind of a professional athlete. The acting was amazing, and we enjoyed ourselves greatly while watching this film!
Special Award
Best Movie About the Struggles in Baseball
Starring
Johnny Simmons
Ethan Hawke
Paul Giamatti
28. Million Dollar Arm
Overview
In a last-ditch effort to save his career, sports agent J.B. Bernstein plans to find baseball's next star pitcher. He heads to India to find a cricket player whom he can nurture into a major league star. As the boys adjust to American life, J.B. learns valuable lessons about teamwork and family.
Why We Love It
We thought Million Dollar Arm was a great story about not giving up on your dreams, especially dreams to make it as an MLB player. This movie focuses simply on always doing your best to achieve something that may seem impossible. We found it to be a great movie that really spoke to us!
Special Award
Best Disney Baseball Movie
Starring
Jon Hamm
Aasif Mandvi
Madhur Mittal
29. Cobb
Overview
Ty Cobb was one of baseball's legends alongside Babe Ruth and Willie Mays. As Stump becomes more involved with Cobb, becoming as much a servant as a journalist, Cobb's story is told in flashback, with all the scandals on and off the ballpark exposed.
Why We Love It
We found Cobb to be an incredibly executed autobiography about a hateful, yet super talented ballplayer. Tommy Lee Jones is both hateful and somewhat sympathetic at times. This movie includes humor, drama and of course, baseball.
Special Award
Best Baseball Autobiography
Starring
Tommy Lee Jones
Robert Wuhl
30. Henry & Me
Overview
A guardian angel takes a gravely ill boy on a magical journey to meet legendary players from the New York Yankees, both past and present. Once they meet these players, the ill child is given life lessons about baseball and life in general.
Why We Love It
Henry & Me was a very inspirational film that is perfect for the entire family to watch! The animation and baseball action are great! If you enjoy animated movies about anything sports related, you are sure to enjoy this one!
Special Award
Best Animated Baseball Movie
Starring
Richard Gere
Chazz Palminteri
This article was originally published on May 3, 2020, and has been updated with new information.